San Andreas Multiplayer (SAMP) Zombie Escape Forum
Join us: 134.255.233.28:7790
http://www.youtube.com/watch?v=aFroEzsUgrc&feature=youtu.be - Enjoy

CreateObject(1681, -1262.8994140625, 29.8994140625, 24.299999237061, 309.99813842773, 0, 339.99938964844);
CreateObject(10986, -1266.5, 35.200000762939, 14.10000038147, 3.4983520507813, 1.7532653808594, 230.39161682129);
CreateObject(10984, -1257.90002, 33.3, 14.1, 0, 0, 150);
CreateObject(10985, -1250.40002, 25.9, 14.2, 0, 0, 160);
CreateObject(10986, -1254.5, 30.799999237061, 15.89999961853, 357.75854492188, 5.0026245117188, 168.19360351563);
CreateObject(10984, -1257.5999755859, 36.5, 16.10000038147, 2.4813537597656, 352.98907470703, 2.0549621582031);
CreateObject(10986, -1261.80005, 37.3, 16, 0, 5, 220);
CreateObject(10985, -1252.8000488281, 30, 16.200000762939, 3.2005920410156, 10.013336181641, 258.17971801758);
CreateObject(2780, -1263.3000488281, 29.10000038147, 24.39999961853, 0, 0, 0);
CreateObject(2780, -1262.19995, 34, 14.4, 0, 0, 0);
CreateObject(10757, -1231.09998, -49.4, 16.3, 40, 0, 357.5);
CreateObject(10985, -1232.5, -51.6, 14.4, 0, 0, 30.75);
CreateObject(3461, -1233, -50.9, 14.2, 0, 0, 0);
CreateObject(3461, -1232.30005, -48.5, 13.6, 0, 0, 0);
CreateObject(3461, -1231.40002, -46.6, 13.2, 0, 0, 0);
CreateObject(3461, -1232.30005, -49.5, 14, 0, 0, 0);
CreateObject(3461, -1231.59998, -47.6, 13.5, 0, 0, 0);
CreateObject(18257, -1259.59998, -38.3, 13.1, 0, 0, 0);
CreateObject(3576, -1264.30005, -18, 14.6, 0, 0, 0);
CreateObject(5262, -1257.30005, -25.9, 16.1, 0, 0, 0);
CreateObject(3268, -1259.19995, -27.1, 13.1, 0, 0, 0);
CreateObject(18257, -1272.59998, -8.4, 13.1, 0, 0, 90);
CreateObject(3620, -1287.09998, -18.3, 26.2, 0, 0, 0);
CreateObject(942, -1254.59998, -13.7, 15.6, 0, 0, 0);
CreateObject(942, -1259.90002, -13.7, 15.6, 0, 0, 0);
CreateObject(3567, -1286.6999511719, -26.89999961853, 14, 0, 0, 179.99450683594);
CreateObject(3066, -1286.8000488281, -26.5, 15.89999961853, 0, 0, 0);
CreateObject(2973, -1273.90002, -35.8, 13.1, 0, 0, 0);
CreateObject(2973, -1273.90002, -38.5, 13.1, 0, 0, 0);
CreateObject(2973, -1276.69995, -38.5, 13.1, 0, 0, 0);
CreateObject(2973, -1276.69995, -38.5, 15.5, 0, 0, 0);
CreateObject(2973, -1279.30005, -38.5, 13.1, 0, 0, 0);
CreateObject(925, -1266.59998, -11.2, 14.2, 0, 0, 0);
CreateObject(925, -1264.19995, -11.2, 14.2, 0, 0, 0);
CreateObject(925, -1261.80005, -11.2, 14.2, 0, 0, 0);
CreateObject(1685, -1274.59998, -48.4, 13.9, 0, 0, 0);
CreateObject(1685, -1272.69995, -48.4, 13.9, 0, 0, 0);
CreateObject(1685, -1272.69995, -50.4, 13.9, 0, 0, 0);
CreateObject(1685, -1270.69995, -50.3, 13.9, 0, 0, 0);
CreateObject(1685, -1272.69995, -50.4, 15.3, 0, 0, 0);
CreateObject(2932, -1258.40002, 11.1, 14.6, 0, 0, 320);
CreateObject(2932, -1260.90002, 13.4, 14.6, 0, 0, 319.999);
CreateObject(2932, -1265.40002, 2.7, 14.6, 0, 0, 319.999);
CreateObject(2932, -1273.09998, 8.6, 14.6, 0, 0, 319.999);
CreateObject(2935, -1268, 4.8, 14.6, 0, 0, 320);
CreateObject(2935, -1265.5999755859, 2.9000000953674, 17.5, 0, 0, 319.99896240234);
CreateObject(2935, -1258.5, 11.2, 17.5, 0, 0, 319.999);
CreateObject(2934, -1264.40002, 15.5, 14.6, 0, 0, 320);
CreateObject(3568, -1262.09998, -56.7, 15.8, 0, 0, 90);
CreateObject(3568, -1281.0999755859, 10.60000038147, 15.550000190735, 0, 0, 136);
CreateObject(3569, -1285.6999511719, 14.5, 15.5, 0, 0, 134.74731445313);
CreateObject(3073, -1263.80005, 27.1, 14.8, 0, 0, 320);
CreateObject(987, -1287.69995, 39.9, 13.1, 0, 0, 359);
CreateObject(987, -1287.69922, 39.89941, 13.1, 0, 0, 228.995);
CreateObject(987, -1295.5, 30.9, 13.1, 0, 0, 228.994);
CreateObject(987, -1303.40002, 22, 13.1, 0, 0, 250.494);
CreateObject(987, -1307.40002, 10.7, 13.1, 0, 0, 268.488);
CreateObject(987, -1307.6999511719, -1.2000000476837, 13.10000038147, 0, 0, 276.48400878906);
CreateObject(987, -1306.30005, -13, 13.1, 0, 0, 274.482);
CreateObject(987, -1305.30005, -24.9, 13.1, 0, 0, 282.477);
CreateObject(987, -1302.69995, -36.5, 13.1, 0, 0, 297.975);
CreateObject(987, -1297.09998, -47, 13.1, 0, 0, 307.971);
CreateObject(987, -1289.80005, -56.3, 13.1, 0, 0, 317.969);
CreateObject(987, -1280.90002, -64.2, 13.1, 0, 0, 331.966);
CreateObject(987, -1270.40002, -69.8, 13.1, 0, 0, 353.963);
CreateObject(987, -1258.5, -71, 13.1, 0, 0, 11.458);
CreateObject(987, -1215, -33.8, 13.1, 0, 0, 130);
CreateObject(987, -1222.69995, -24.6, 13.1, 0, 0, 129.996);
CreateObject(987, -1230.30005, -15.5, 13.1, 0, 0, 129.996);
CreateObject(987, -1238, -6.4, 13.1, 0, 0, 117.996);
CreateObject(987, -1243.59998, 4.2, 13.1, 0, 0, 122.743);
CreateObject(987, -1245.19995, 6.8, 13.1, 0, 0, 122.739);
CreateObject(3053, -1287.0999755859, -32.900001525879, 16.299999237061, 357.75, 0, 0);
CreateObject(3594, -1286.9000244141, -33, 15.5, 0, 0, 69.75);
CreateObject(2908, -1287.5, -34.200000762939, 15, 0, 0, 351.5);
CreateObject(2907, -1287.0999755859, -33.700000762939, 14.89999961853, 0, 0, 340);
CreateObject(2906, -1286.6999511719, -34.599998474121, 15, 0, 0, 210);
CreateObject(2906, -1287.3000488281, -33.5, 15, 0, 0, 0);
CreateObject(2905, -1286.9849853516, -32.980003356934, 14.89999961853, 0, 0, 352);
CreateObject(2905, -1286.75, -33.030002593994, 14.970000267029, 2, 90, 344);SetPlayerPos(playerid,-1271.9193,-28.9674,14.1484,100.6225,0,0,0,0,0,0); //human
SetPlayerPos(playerid, -1267.9816,23.4875,14.1484,152.8169,0,0,0,0,0,0); // zombies
---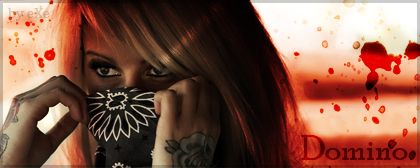 Weapons list : M4A1,Vector SMG ,Tactical USP, Spaz12, Magnum 44.
Legend: Owner Head Administrators Server Administrators Server Moderators Trial Moderators Normal Users Past Admins Banned

Visitors 0 Members and 1 Guest are online. guest counter
Today was 1 guest online.



Board Statistics

The forum has 4349 topics and 29215 posts.

0 members have been online today:

Visitor record: 76 users on Wed Nov 21, 2018 7:28 pm..
---